Aleksandra Mikulska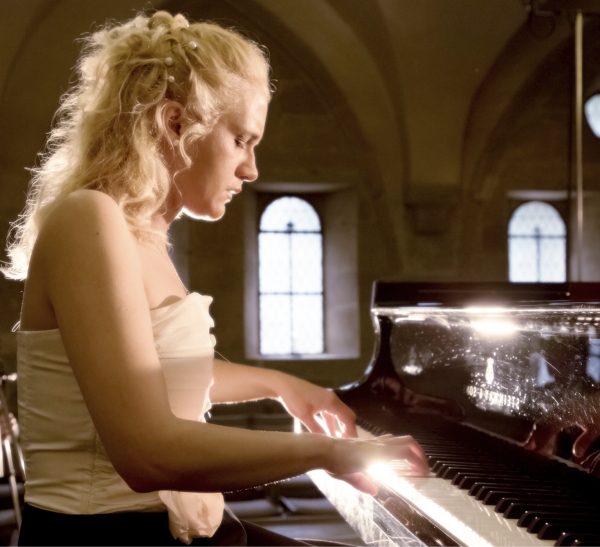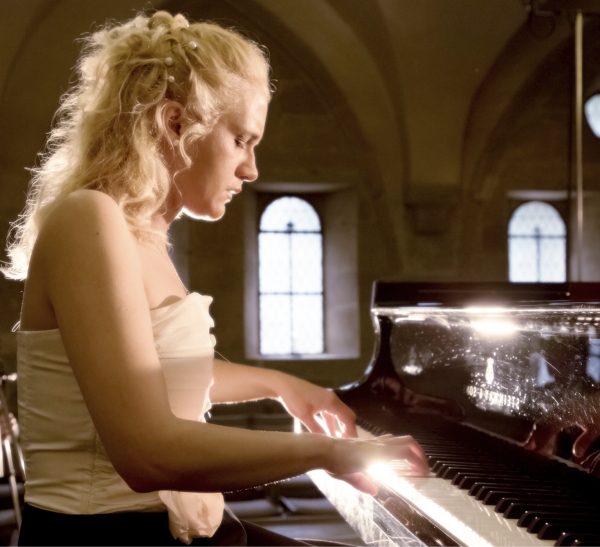 Aleksandra Mikulska ~ Pianist
Sensitivity, musical expression and a flawless, transparent technique:
Aleksandra Mikulska
embodies to the highest degree all of these qualities once demanded by Chopin himself. Teachers, critics, members of the jury as well as audiences all unanimously agree on this. For a long time now Aleksandra Mikulska has not only distinguished herself through her very own, extraordinarily genuine interpretation of Chopin, which won her the prestigious special award as best Polish female pianist at the International Frédéric Chopin Competition in Warsaw in 2005 and ensured an enthusiastic reception of her début Chopin CD in 2010. With her 'passionate' and 'enrapturing' performances of Haydn, Beethoven and Chopin, she presented audiences at the Lake Constance Festival in 2010 and 2011 with some of the "finest hours of piano music".
Attending the class for gifted children at the Karol Szymanowski Music High School in Warsaw, gaining several promotion awards from the Polish government as well as winning prizes at international competitions laid the groundwork for the top-class international training of the young pianist.
Even while still at grammar school, Aleksandra Mikulska was already being coached by Peter Eichler in Mannheim, and, after gaining her high-school diploma, she continued to study with him at the Karlsruhe Academy of Music. Parallel to her studies there, international masterclasses with Diane Andersen and Lev Natochenny amongst others provided further stimuli. After graduating with honours she moved to the piano academy "Accademia Pianistica incontri col maestro" in Imola, Italy, the land of music, where she was coached mainly by Lazar Berman and Michael Dalberto till 2008. From 2006 she also worked with Prof. Arie Vardi at the Hanover Academy of Music, where she gained her concert diploma in 2010.
Aleksandra Mikulska unites the three musical traditions of Poland, Germany and Italy in a unique, personal and unmistakable style. She is a frequent guest at international festivals such as the Lake Constance Festival, the Maulbronn Monastery Concerts, the piano cycle 'Musik am Hochrhein' (Switzerland), the Merano Festival in Italy and the Lapland Piano Festival. Furthermore, she also gives solo recitals all over Europe and performs with orchestras in Germany, Italy and Belgium.
One focus of her artistic efforts is the dissemination of music by the great composers of her native country. Aleksandra Mikulska is vice-president of the Chopin Society in the Federal Republic of Germany in Darmstadt and board member of the German-Polish Association of Baden-Württemberg. Furthermore, she is a member of the Karol Szymanowski Society in Zakopane (Poland) and has close ties with the music society De Musica in Warsaw and the German-Polish Cultural Society 'Salonik'.
Her recording début in 2010 was devoted to the works of Frédéric Chopin. In the Autumn of 2011 Aleksandra Mikulska published her second CD with the title "Expressions" including works by Haydn, Szymanowski und Chopin. Both recordings enjoyed great popularity with audiences and the specialist press. Meanwhile she has presented her third album which includes Chopin's four ballades.
In March 2014 Aleksandra Mikulska was voted as president of the "Chopin Society in the Federal Republic of Germany e.V." (Translation: Jill Rabenau)