Moscow State Academic Choir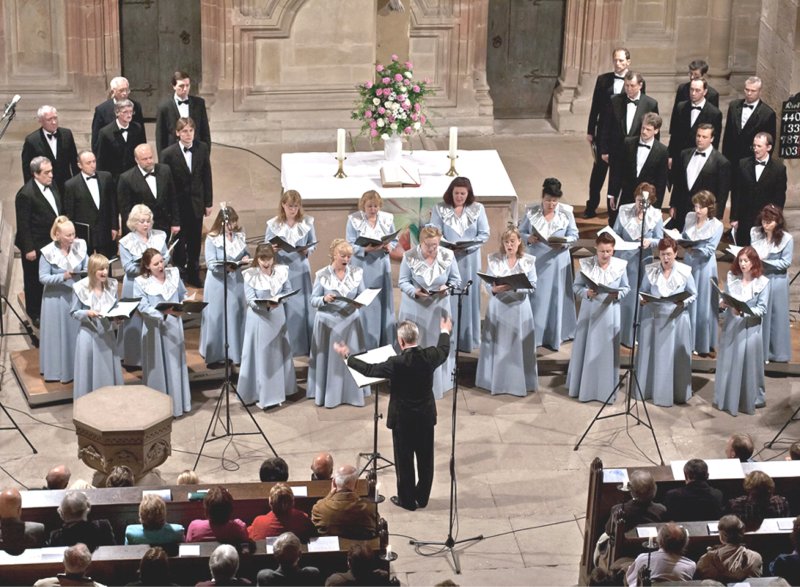 Moscow State Academic Choir
Conductor: Andrej Koshewnikow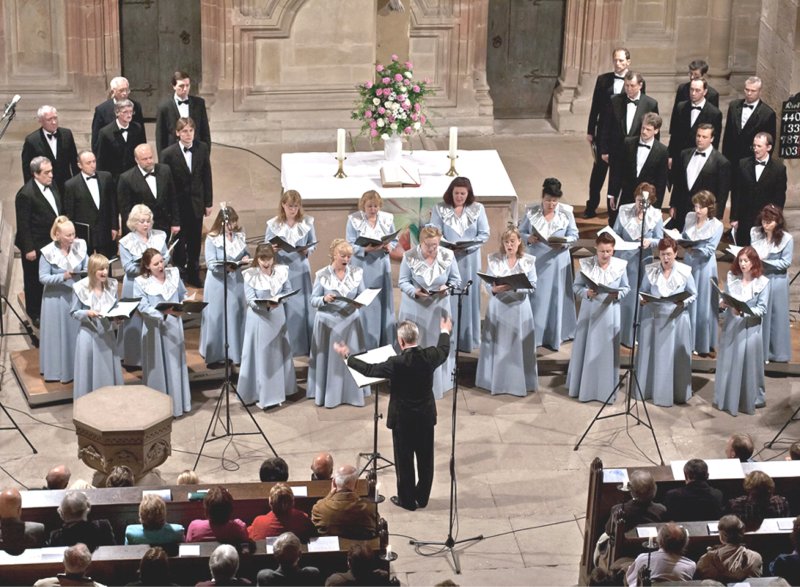 The Moscow State Academic Choir is one of the oldest and most famous of Russian choruses. The choir was founded in 1956 by the venerated conductor Vladislav Sokolov, a winner of the Glinka State Prize of the Russian Federation, and a People's Artist of the USSR. Already in 1957, the chorus took first prize at the 6th World Youth and Students Festival in Russia, and has maintained a high profile ever since. The chorus has toured regularly not only in Russia, but also in Western Europe and Asia. A great number of choral works by Russian composers were given their debut by the Moscow State Academic Choir, including Prokofiev's Ivan the Terrible and Kabalevsky's Requiem. Within its broad repertory is a large number of Russian spiritual and patriotic works, the great choral scenes from various Russian operas, and choral versions of Russian and other folk melodies.
In 1988, the baton of the Moscow State Choir was passed to
Andrey Kozhevnikov
, who had been Sokolov's assistant since 1970. Kozhevnikov, a People's Artist of the Russian Federation, and winner of several international competitions, was trained at the Moscow State Choir School and then at the Moscow Conservatory - studying with S.Kazansky and A.Sveshnikov. Under Kozhevnikov's leadership, the Moscow State Choir has resurrected a number of early Russian works, including Degtyarev's patriotic oratorio, Minin and Pozharsky - the first such Russian work, written on the eve of the Patriotic War of 1812; it is among the works featured here at the Classical Archives.
Selected Reviews:
"The Moscow State Choir under Andrey Kozhevnikov opens its audience to a little-known layer of musical culture of the 17th-18th centuries. I give them my highest recommendations - such concerts help one to live." (Moscow News)
"It was during a tour of the Moscow State Choir that we truly learned how Russians can sing; their singing is dynamic, free, and magnificent...One loudly cries out, 'Da capo!'" (Linkoping, Sweden)
"The wonderful melodic beauty of Byzantine chant was heard in the church. It penetrated right into the soul. How magnificent was the skill of the [Moscow State Choir] singers! The concert was unforgettable, we shall remember it forever with gratitude." (Gnossi, Greece)