Grand Piano Masters · The Nightwind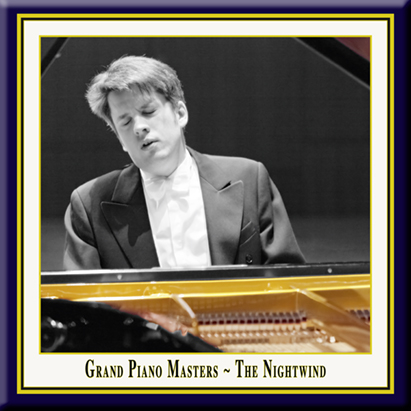 Grand Piano Masters
The Nightwind
Severin von Eckardstein plays

Franz Schubert: Piano Sonata No. 14 in A Minor D. 784
Claude Debussy: Images, Set 2, L 111
Nikolai Medtner: Piano Sonata in E Minor, Op.25 No.2
"Night Wind" & 3 encores by Prokofiev, Scriabin and Tchaikovsky

Instrument: C. Bechstein Concert Grand Piano D 280

A concert recording from the Philharmonia Mercatorhalle
in Duisburg (Germany), April 15th 2012

HD Recording · DDD · Duration: c. 77 Minutes

Streaming, Lossless- & High-Definition-Downloads via
Work(s) & Performance
The Night Wind
by Fjodor Iwanowitsch Tjuttschew (1803-1873)

What are you wailing about, night wind, what are you bemoaning with such fury?
What does your strange voice mean, now indistinct and plaintive, now loud?
In a language intelligible to the heart you speak of torment past understanding,
and you moan and at times stir up frenzied sounds in the heart!

Oh, do not sing those fearful songs about primeval native Chaos!
How avidly the world of the soul at night listens to its favourite story!
It strains to burst out of the mortal breast and longs to merge with the Infinite...
Oh, do not wake the sleeping tempests; beneath them Chaos stirs!
Performer(s)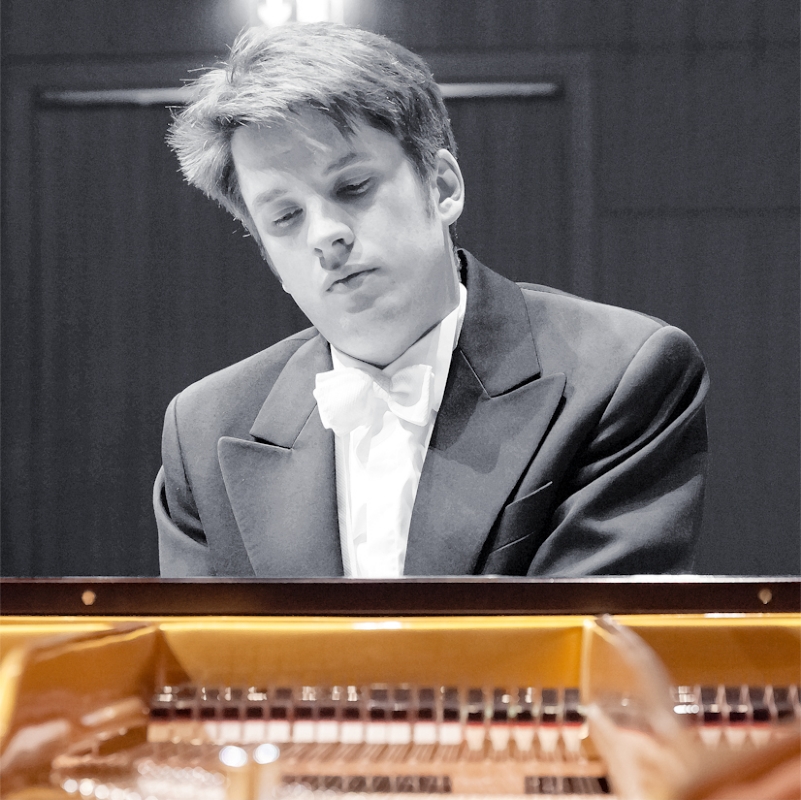 S
everin von Eckardstein was born in 1978 in Düsseldorf, Germany. He took his first piano lessons when he was six years old. At the age of 12 he was accepted into Barbara Szczepanska's young talent class at the Robert Schumann Musikhochschule in Dusseldorf. During his school years, von Eckardstein continued his piano studies in Hannover and in Salzburg with Karl-Heinz Kaemmerling. After his graduation from high school, he attended the Universität der Künste, Berlin, to take lessons with Klaus Hellwig. Following his degree in 2002, he continued his studies also at the International Piano Academy Lake Como, Italy.
Von Eckardstein won numerous competitions, both national and international ones. Among these are the Hamburg Steinway Competition (1st prize in 1990), the Incontro Internazionale Giovani Pianisti in Italy (1st prize in 1991), the Feruccio-Busoni Competition in Bozen (1998), and the ARD Competition in Munich (2nd prize in 1999). In 2000, von Eckardstein received the third prize and in addition the special prize for best interpretation of contemporary music at the Leeds International Piano Competition. Many of the music critics that were present at the time, unanimously chose Severin von Eckardstein as their winner.
In June 2003 Severin von Eckardstein won the first prize at the highly prestigious international Queen Elisabeth Competition in Brussels. During the final round of the competition, he gave a phenomenal performance of works by Beethoven and Prokofiev. This combination certainly shows the amazing versatility of this young master pianist.
Meanwhile he has played on many great stages in the world. Among others he gave highly appreciated concerts in Berlin, Munich, London, New York, Miami, Amsterdam, Tokyo and Seoul. Prestigious festivals invited him, such as "Klavier Festival Ruhr", the "Aldeburgh Festival", "La Roque d'Anthéron" in France and the "Gilmore Festival", Michigan/USA.
Having participated several times in the series "Meesterpianisten" in the Concertgebouw Amsterdam, von Eckardstein just opened the Jubilee Concert of this top-class piano series which has been existing for 25 years by now.
Series & Edition
P
ublishing Authentic Classical Concerts entails for us capturing and recording outstanding performances and concerts for posterity. The performers, audience, opus and room enter into an intimate dialogue that in its form and expression, its atmosphere, is unique and unrepeatable. It is our aim, the philosophy of our house, to enable the listener to acutely experience every facet of this symbiosis, the intensity of the performance, so we record the concerts in direct 2-Track Stereo digital HD. The results are unparalleled interpretations of musical and literary works, simply - audiophile snapshots of permanent value. Flourishing culture, enthralling the audience and last but not least also you the listener, are the values we endeavor to document in our editions and series.
The concert grand piano is incontestably the king of instruments. We could now wax lyrical about its incomparable dynamics and go into its ability to go from the tenderest of sounds in a soft minor key to the magnificent power of a fortissimo, or I could rhapsodise about its impressive size and elegance. But what makes this instrument really fascinating is its individuality, since each one is unique in itself - created by a master. A concert grand has a life all of its own that a virtuoso can really "get into" and hence bring the work of the composer to life. In our Grand Piano Masters Series, we get into the character and soul of the concert grand piano and experience, during the performance itself, the dialogue between the instrument, the virtuoso and the performance space.
Andreas Otto Grimminger & Josef-Stefan Kindler, K&K Verlagsanstalt
Works, Movements & Tracklist
Franz Schubert (1797-1828):
Piano Sonata No. 14
in A Minor D. 784, Op.posth. 143 (1823)
1. I.: Allegro giusto [13:01]
2.II.: Andante [4:05]
3. III.: Allegro vivace [5:33]

Claude Debussy (1862-1918):
Images, Set 2, L 111 (1907)
4. I.: Cloches à travers les feuilles [4:22]
5. II.: Et al lune descend sur le temple qui fut [4:59]
6. III.: Poissons d'or [3:45]

Nikolai Medtner:
Piano Sonata in E Minor
Op. 25 No. 2 "Night Wind" (1911)
inspired by the poem "The Night Wind"
by Fjodor Iwanowitsch Tjuttschew (1803-1873)
7. I.: Introduzione. Andante con moto - Allegro [18:19]
8. II.: Allegro molto sfrenamente, presto [14:55]
Encores:
Sergei Prokofiev: From the ballet "Romeo and Juliet" Op. 75
9. Lily Dance of the Maidens [1:56]
Alexander Scriabin (1871-1915):
10. Poème Op. 32 No. 1 [2:27]
Pyotr Ilyich Tchaikovsky (1840-1893):
Six Pieces For Piano Op. 19
11. No.4: Nocturne [3:48]

Concert Grand Piano:
D 280 by C. Bechstein (No. 194465)

Severin von Eckardstein Live at Duisburgs Mercatorhalle
The seriousness and intensity with which von Eckardstein imbues Schubert's Sonata in A Minor; the wealth of tone colours this winner of Brussels's Queen Elisabeth Music Competition draws from the C. Bechstein concert grand piano for Debussy's Images; the virtuosity of his interpretation of Medtner's sonata: all this really breathtaking. Ingo Hoddick states in an article published in the Rheinische Post: "Von Eckardstein is captivating through his music with clear tonal contours and his serene and passionate approach of playing the piano. He does it all with virtually no gimmickry or flamboyance - which cannot be said of many contemporary artists..." The CD also includes three poetic pieces by Prokofiev, Scriabin and Tchaikovsky. These encores offered to the euphoric audience demonstrate von Eckardstein's sensitivity in conjuring a magical atmosphere from a C. Bechstein concert grand piano.