Joy to the World
Royal Christmas
Joy to the World
Baroque Christmas at the English Court,
performed according to the traditions of the time
by the Ensemble Nel Dolce
Works by Henry Purcell (1659-1695), George Frideric Handel (1685-1759),
Nicola Antonio Porpora (1686-1768), Nicola Matteis (1650-1713),
John Dowland (1563-1626), Heinrich Ignaz Franz von Biber (1644-1704),
Gottfried Keller (1650-1704), Pierre Prowo (1697-1757) & Arcangelo Corelli (1653-1713)
Stephanie Buyken (Recorders & Vocals) · Olga Piskorz (Violin)
Harm Meiners (Cello) · Flóra Fábri (Harpsichord)
A live recording from Bad Homburg Palace in Germany
HD Recording · DDD · Duration: c. 60 Minutes

Streaming, Lossless- & High-Definition-Downloads via
Work(s) & Performance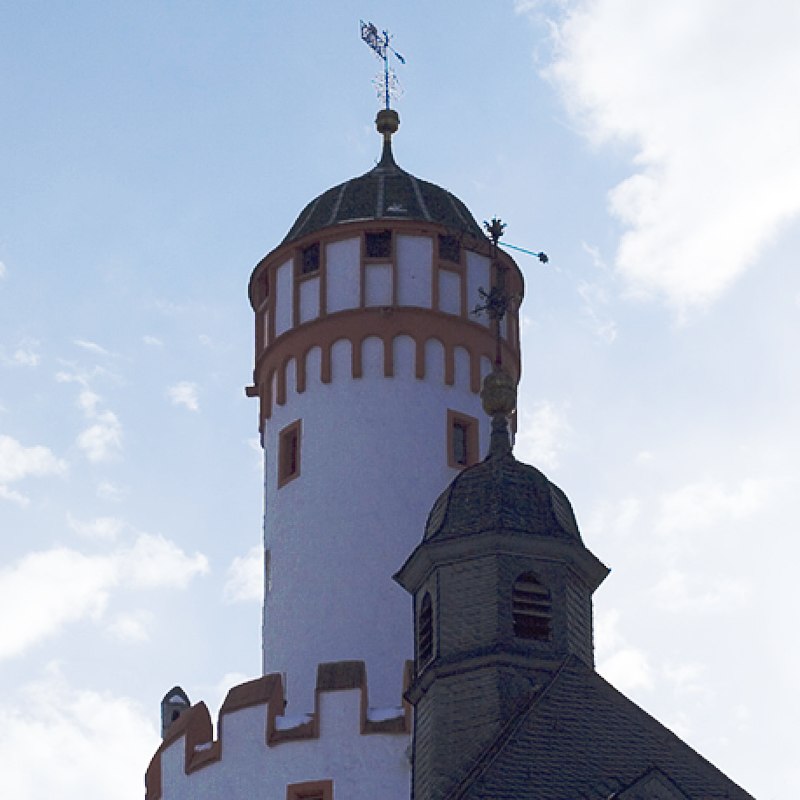 In castles and palaces - Romance through the centuries
Castles and fortresses, kings and dukes have always stimulated the imagination and stand for romance through the centuries. Aristocrats and lords of the manor as patrons of arts, the emotional music culture at the courts and legendary castles are programmatical subjects, which dedicates the series "Castle Concerts" from many aspects. The fact, that romance in music encompasses much more than the so named epoch, makes many of the compositions from different centuries and their interpretation by outstanding artists, which are presented in this series, palpable.
Listen to that also in the concert here. The fact, that even Baroque composers put a lot of emotion into their mostly formal rigorous compositions, can be experienced during our festive Advent concert. The concert, titled "Royal Christmas - Joy to the World", provides an insight into the music culture at the English court during the Baroque period, when all kind of musical art in Europe was unthinkable without the king's and ruler's role as patron of arts. The German landgraves of Hessen-Homburg has also encouraged arts. But above all, they have left us with the castle church in Bad Homburg vor der Höhe a wonderful place, where the four musicians of the ensemble "Nel Dolce" virtuosly performed strongly different compositons on reconstructed historical instruments. Let yourself be carried away to a glorious time and enjoy baroque joie de vivre.
Decisive for the conception of this concert was a performance schedule, which could have sounded like this or similar like this at the English court in London as a Christmas concert at the time of the High-Baroque era. Almost without exception, composers were selected, who were either born in England or emigrated from other European countries to London to create and perform in this cultural metropolis during the Baroque period. At that time London's cultural life was characterized by a mixture of many different regional music styles of Europe, brought by many immigranted musicians and composers from numerous countries (especially from France, Italy and Germany) from their homeland. The various Christmas aspects in the selected compositions are expressed, among other things, by the selected keys, which had a strong meaning in the Baroque period. The bow spans from D Major as a happy-shining key over the contemplatively warm key F Major (the Baroque musician Johann Mattheson wrote: "The noblest and highest feelings are as simple as the feelings of a beautiful person, who succeeds everything.") to B-Flat Major, which Mattheson ascribes the affects "joyful", "great" and "with sweet modesty".
View more releases with works by
Series & Edition
P
ublishing Authentic Classical Concerts entails for us capturing and recording outstanding performances and concerts for posterity. The performers, audience, opus and room enter into an intimate dialogue that in its form and expression, its atmosphere, is unique and unrepeatable. It is our aim, the philosophy of our house, to enable the listener to acutely experience every facet of this symbiosis, the intensity of the performance, so we record the concerts in direct 2-Track Stereo digital HD. The results are unparalleled interpretations of musical and literary works, simply - audiophile snapshots of permanent value. Flourishing culture, enthralling the audience and last but not least also you the listener, are the values we endeavor to document in our editions and series.
Music that is new, pieces worth listening to and well worth conserving, little treasures from the traditional and the avantgarde - music that is unimaginable anywhere else but in the hotbed of Europe - we capture these in our Castle Concerts Series of recordings in their original settings in cooperation with Volker Northoff.
Andreas Otto Grimminger & Josef-Stefan Kindler, K&K Verlagsanstalt
Works, Movements & Tracklist
Henry Purcell (1659-1695)
1. Prelude in D Major [1:52]
for Recorder, Violin, Cello & Basso Continuo
George Frideric Handel (1685‐1759)
Trio Sonata in F Major, Op. 2 No. 4, HWV 389
for Alto Recorder, Violin & Basso Continuo
2. I. Larghetto [2:08] ~ 3. II. Allegro [2:50]
4. III. Adagio [2:15] ~ 5. IV. Allegro [1:59]
6. V. Allegro [2:11]
George Frideric Handel (1685‐1759)
7. Joy to the World [1:34]
for Soprano, Violin & Basso Continuo
Lyrics by Isaac Watts (1674-1748)
Nicola Antonio Porpora (1686-1768)
Cello Sonata No. 1 in C Major
for Cello, Violin & Basso Continuo
8. I. Amoroso [1:40] ~ 9. II. Allegro [1:54]
10. III. Tempo giusto [1:43] ~ 11. IV. Allegro [2:40]
Nicola Matteis (1650‐1713)
12. Sonata "Ad imitatione della Trombetta" in D Major [4:52]
for Recorder, Violin, Cello & Basso Continuo
from: "The Second Book of Aires for two Violins & Bass"
John Dowland (1563-1626)
13. Awake sweet love thou art return'd [2:57]
for Soprano, Violin & Basso Continuo
No. 19 from "The Firste Booke of Songes or Ayres"
Heinrich Ignaz Franz von Biber (1644‐1704)
14. Sonata III in B Minor, C 92 "The Nativity" [5:43]
from the "Mystery Sonatas" for Violin & Basso Continuo
Gottfried Keller (1650-1704)
Trio Sonata in B-Flat Major
for Recorder, Violin & Basso Continuo
15. I. Adagio - Allegro [1:49] ~ 16. II. Allegro [1:16]
17. III. Adagio [1:25] ~ 18. IV. Allegro [1:00]
Arcangelo Corelli (1653-1713)
Concerto Grosso in G Minor, Op. 6, No. 8
"Fatto per la Notte di Natale" · "Christmas Concerto"
for Alto Recorder, Violin & Basso Continuo
19. I. Vivace - Grave [1:13] ~ 20. II. Allegro [2:27]
21. III. Adagio - Allegro - Adagio [3:02] ~ 22. IV. Vivace [1:00]
23. V. Allegro [2:00] ~ 24. VI. Pastorale ad libitum: Largo [3:48]
Pierre Prowo (1697-1757)
25. IV. Presto from the Trio Sonata in D Minor, Twv 42:d10 [1:43]
for Alto Recorder, Violin & Basso Continuo
(formerly attributed to Georg Philipp Telemann)
26. Applause [0:49]
A concert recording to "Direct 2-Track Stereo Digital HD"
from the church of Bad Homburg Castle in Germany, December 14th 2014,
recorded, released & created by Andreas Otto Grimminger & Josef-Stefan Kindler
in cooperation with Volker Northoff
Concert Date: December 14, 2014
Sound & Recording Engineer: Andreas Otto Grimminger
Mastering: Andreas Otto Grimminger & Josef-Stefan Kindler
Photography: Josef-Stefan Kindler
Artwork & Coverdesign: Josef-Stefan Kindler

An inspired performance, perfectly coordinated