Rossini: Stabat Mater & Gounod: Missa Solemnis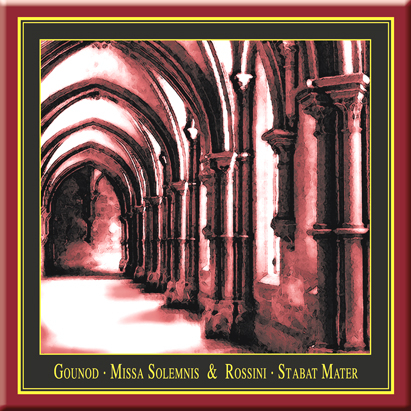 Double Album
Rossini: Stabat Mater
Gounod: Missa Solemnis
Performed by the Maulbronn Cantor Choir,
Svetlana Strezeva (Soprano),
Jolanta Michalska-Taliaferro (Alto),
Willi Stein (Tenor), Nikita Storojev (Bass)
and Members of the SWR-Symphony-Orchestra
Baden-Baden & Freiburg
Conductor: Jürgen Budday

A concert recording from the church of the German
UNESCO World Heritage Site Maulbronn Monastery

DDD · Double Album · c. 130 Minutes


Streaming, Lossless- & High-Definition-Downloads via
Work(s) & Performance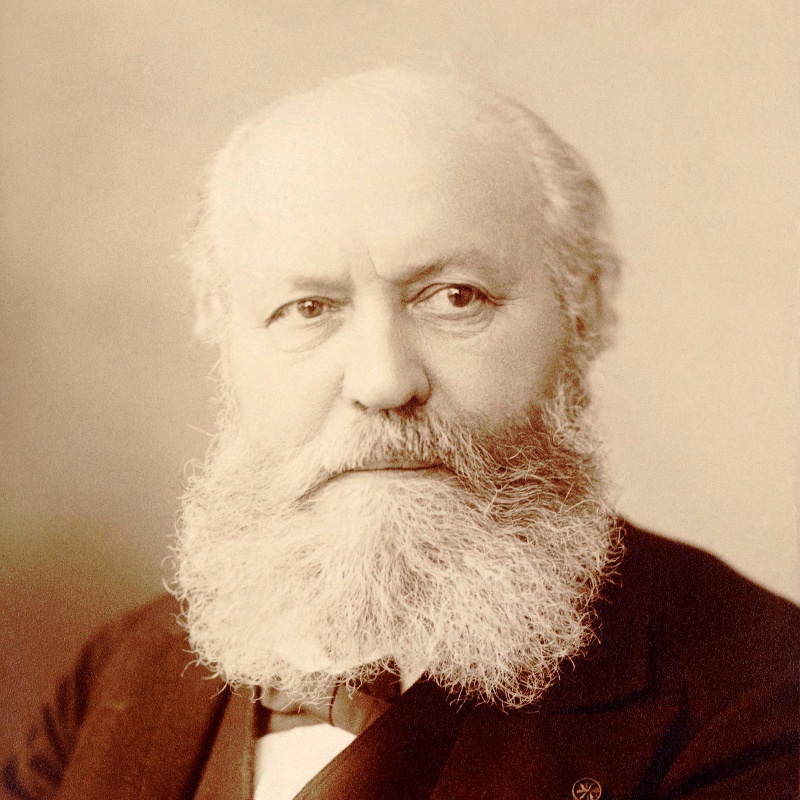 "Messe solennelle de Saint-Cécile"
by Charles Gounod (1818-1893)
Charles Gounod has become famous for his opera "Margarete" above all. It is hardly known that his first passion was clerical music. The "Messe solennelle de Saint-Cécile" is worth to be called the most beautiful among his numerous clerical compositions. The work is distinguished by a maze of marvellous melodies, an extremly lined-up orchestra and the harmonious interconnection of solists and choir. The first staging of the mass was in November, 22. 1855 at St. Eustache in Paris. Gounod wrote the work for the celebration of St. Cecile, who is the patroness of clerical music. With certain instinct he combined the dramatic counterparts of clerical music and motifs and melodies of the Grand Opera. The plain covering figures of the orchestra above all give a uniform mood to the sets of the mass, which manifests itself in sacral dignity.

"Stabat Mater"
by Gioacchino Rossini (1792-1868)
Heinrich Heine described Ronssin's Music as "deeply experiences and yet naive, adequate to the enormous martyrdom but in the same moment childlike." He felt gracefulness within the very terror and thus understood its visionary character. Only after his carrer as an opera composer, Rossini turned to clerical music. In his compositions he used to mix up traditionel stiles with opera-like gesture to mark the dramatical content of the lyrics. According to the Italian tradition of clerical music Rossine devided the mediaeval sequenz of "Stabat Mater" clearly into solo- and ensemble-sets. The "Stabat Mater" covers as well opera-like as traits of clerical music: sweeping melodies and drifting rhythms combine with sections, composed in old stile.
Series & Edition
P
ublishing Authentic Classical Concerts entails for us capturing and recording outstanding performances and concerts for posterity. The performers, audience, opus and room enter into an intimate dialogue that in its form and expression, its atmosphere, is unique and unrepeatable. It is our aim, the philosophy of our house, to enable the listener to acutely experience every facet of this symbiosis, the intensity of the performance, so we record the concerts in direct 2-Track Stereo digital HD. The results are unparalleled interpretations of musical and literary works, simply - audiophile snapshots of permanent value. Flourishing culture, enthralling the audience and last but not least also you the listener, are the values we endeavor to document in our editions and series.
The concerts at the UNESCO World Heritage Maulbronn Monastery supply the ideal conditions for our aspirations. It is, above all, the atmosphere of the romantic, candle-lit arches, the magic of the monastery in its unadulterated sublime presence and tranquillity that impresses itself upon the performers and audience of these concerts. Renowned soloists and ensembles from the international arena repeatedly welcome the opportunity to appear here - enjoying the unparalleled acoustic and architectural beauty of this World Heritage Site, providing exquisite performances of secular and sacred music, documented by us in our Maulbronn Monastery Edition.
Andreas Otto Grimminger & Josef-Stefan Kindler, K&K Verlagsanstalt

***** Wonderful
I think this is the most beautiful music composed and performed. Fortunately it comes with a translation of the Latin.

Wonderfully performed
Charles Gounod's first passion was for clerical music and his Messe solonelle de Sain-Cecile is one of his most beautiful works, filled with marvellous melodies. Gioacchino Rossini turned to religious music later in life and his Stabat Mater is almost opera-like with its sweeping melodies and drifting rhythms. Both pieces are wonderfully performed in this concert recording in which the glorious Maulbronn Choir, conducted by Juergen Budday, is joined by soloists Svetlana Strezeva (soprano), Jolanta Michalska-Taliaferro (mezzo soprano), Willi Stein (tenor), Nikita Storojev (bass) and members of the SWR-symphony-orchestra Baden-Baden & Freiburg.

***** Very Happy
Beautiful recording and so happy I was able to find this for my mother…. At 87 she does not ask for much! But she wanted to hear this.

***** Welcome Home
Just one of those major works that you always adored and never took the time to add to your library. For those of us getting to the more senior side of being senior citizens,my heart bursts with love on hearing the Sanctus. Every time!