Duo Reine Elisabeth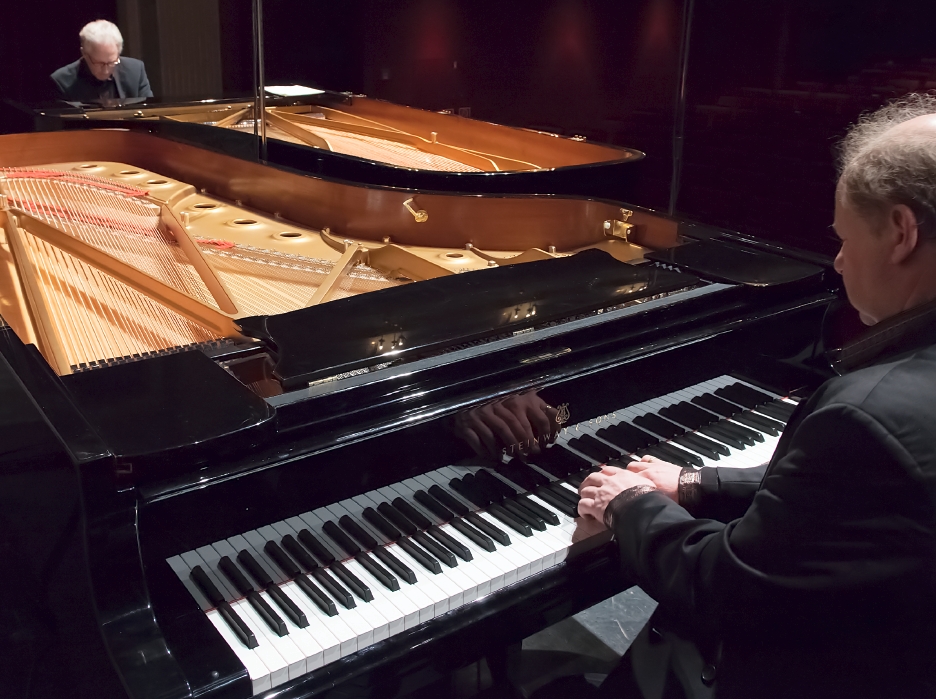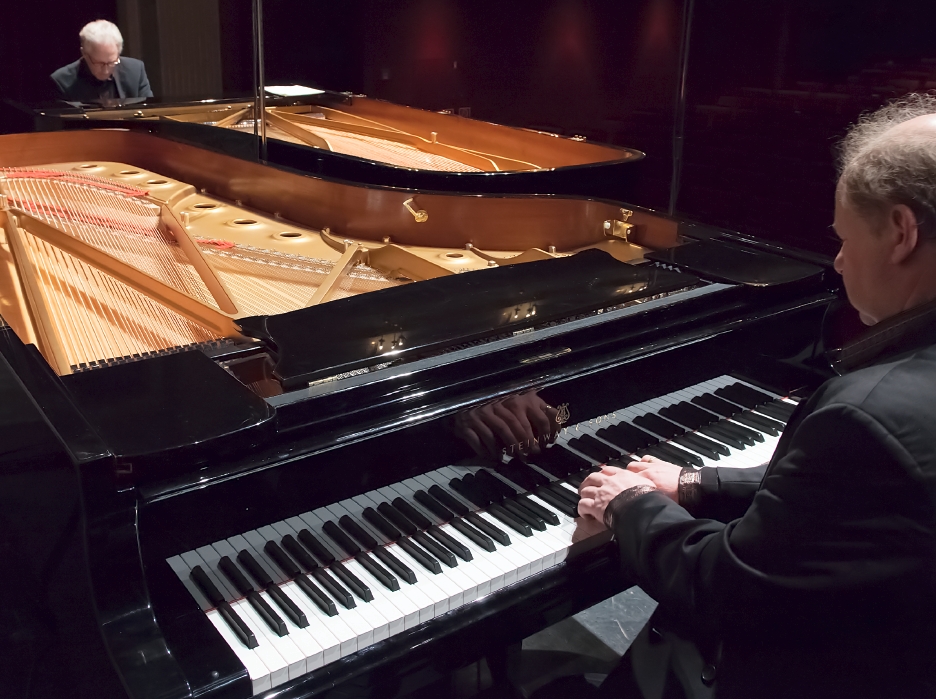 Duo Reine Elisabeth ~ Piano Duo Rolf Plagge and Wolfgang Manz
Rolf Plagge and Wolfgang Manz came to prominence after their remarkable successes at international piano competitions such as Leeds, Brussels, Warsaw and Moscow where they won major prizes. Today they belong to the most distinguished pianists of their generation. Both have completed their studies at the renowned "Hochschule für Musik und Theater" in Hanover; both have received many rewards and various scholarships.
Apart from their extensive activities as soloists in Germany and abroad, Rolf Plagge and Wolfgang Manz formed a piano duet in 1988 called Duo "Reine Elisabeth", in commemoration to the world-famous piano competition "Concours Reine Elisabeth" in Brussels, Belgium, in which their successful participation in 1983 and 1987 launched their international careers.
The DUO has performed in several European countries as well as in Middle and South America (Chile, Mexico). Both pianists have played together with famous conductors like Bernhard Klee, Pierre Bartholomée, Christian Kluttig, Frank Beermann and others.
There is a large repertoire available reaching from the baroque style to the classic, romantic and modern eras. Apart from classical and romantic programmes both pianists also feature works of contemporary composers such as Volker Blumenthaler, Richard Heller, Karl Thieme, Frédéric van Rossum, Daniel Capelletti or Piet Swerts. A special achievement of the DUO is the performance of rare transcriptions of well-known orchestral works and ballets: Igor Stravinsky's "Petrushka", "Le Sacre du Printemps", Franz Liszt's version of the Ninth Symphony of Beethoven for 2 pianos, Aram Chatchaturjan's ballets "Gayaneh" and "Spartak" or the Piano Concerto-Fantasy on Chinese Folk Tales by Alexander Tcherepnin. In the opera houses in Leipzig and Karlsruhe the "Sacre" has been performed by the DUO over twenty times in different choreographies (Uwe Scholz, Davide Bombana).
Both pianists are teaching as professors at famous music universities. Rolf Plagge is chairman of all juries and boards for pedagogic piano studies at the Mozarteum in Salzburg, Wolfgang Manz is member of the senate and head of the keyboard section at the Nürnberg University of Music.
Several CDs have so far been produced. Besides works of Sergej Rachmaninov, Dimitri Schostakowitsch and Alexander Scriabine, the EMS CD ("Russian Music I") presents an adaptation for two pianos of Igor Stravinsky's ballet "Petrushka" as complete version of all four scenes created by the DUO.